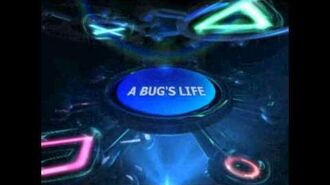 Overview
Edit
The 43rd issue of OUKPSM. Released in March 1999.
Interface Info
Edit
Interface Background: The Rotating Machine (Blue)
Number of Icons: 11
Selection Style: Single (L/R, M)
Background Music: #2 ('95-'99, Harry Holmwood)
Playable Demos
Edit
A Bug's Life
All Star Tennis '99
Rollcage (competition)
Legacy of Kain: Soul Reaver (early demo)
Warzone 2100
Viva Football
Driver (rolling demo)
Gex: Deep Cover Gecko
Legacy of Kain: Soul Reaver
Net Yaroze
Edit
Super Bub
There exists a patch for the rolling demo of Driver to make it (somewhat) playable with debug functions.
This is one of the few demo discs (along with #46) that did not get released in Australia.
First PSM UK disc produced in 1999.